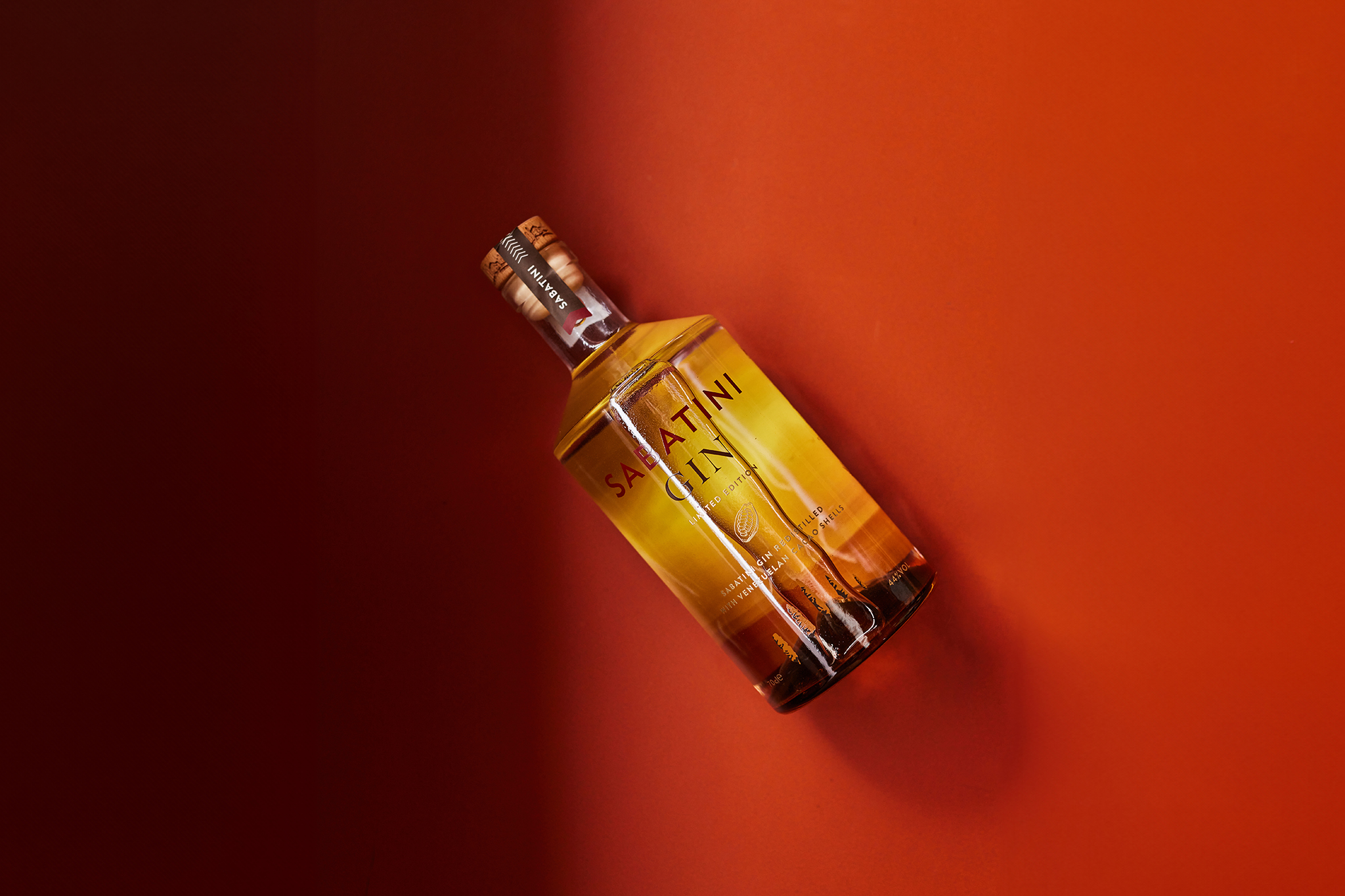 Redistilled with Venezuelan cacao shells
Sabatini Gin Venezuela
A limited edition journey of exploration
Sabatini Gin's evocative blend of flavors, aromas, and history celebrates one of the oldest and most elegant ingredients in the world: Venezuelan cacao.
The shells of this prized fruit, which contain the beans and are often discarded, bring a delicate, fresh, and lasting aroma to our London Dry Gin.
This product earns its intensity and uniqueness from the process of infusing cacao shells in a still along with Sabatini Gin. An alcohol percentage of (79.9% ABV) makes it possible to redistill the mixture and achieve a bold and smooth flavor, with the cacao combining perfectly with the nine Tuscan botanicals present in Sabatini Gin.
Research into this ingredient and the decision to use it is the result of years of experience and expertise that Enrico Sabatini drew from working for leading confectionery companies, including Ferrero and Hershey's. The goal was to produce a crystal clear gin by combining the nine botanicals in Sabatini Gin with cacao shells, a material that is otherwise discarded and not commonly utilized in the production of chocolate.
CREATION
For this project, the Sabatini family once again turned to Charles Maxwell, who understood perfectly that the intention was not to create a chocolate-flavored gin but rather a distillate in which the nine botanicals present in Sabatini Gin became ten, thanks to the introduction of cacao, striking a perfect balance without disrupting the original recipe.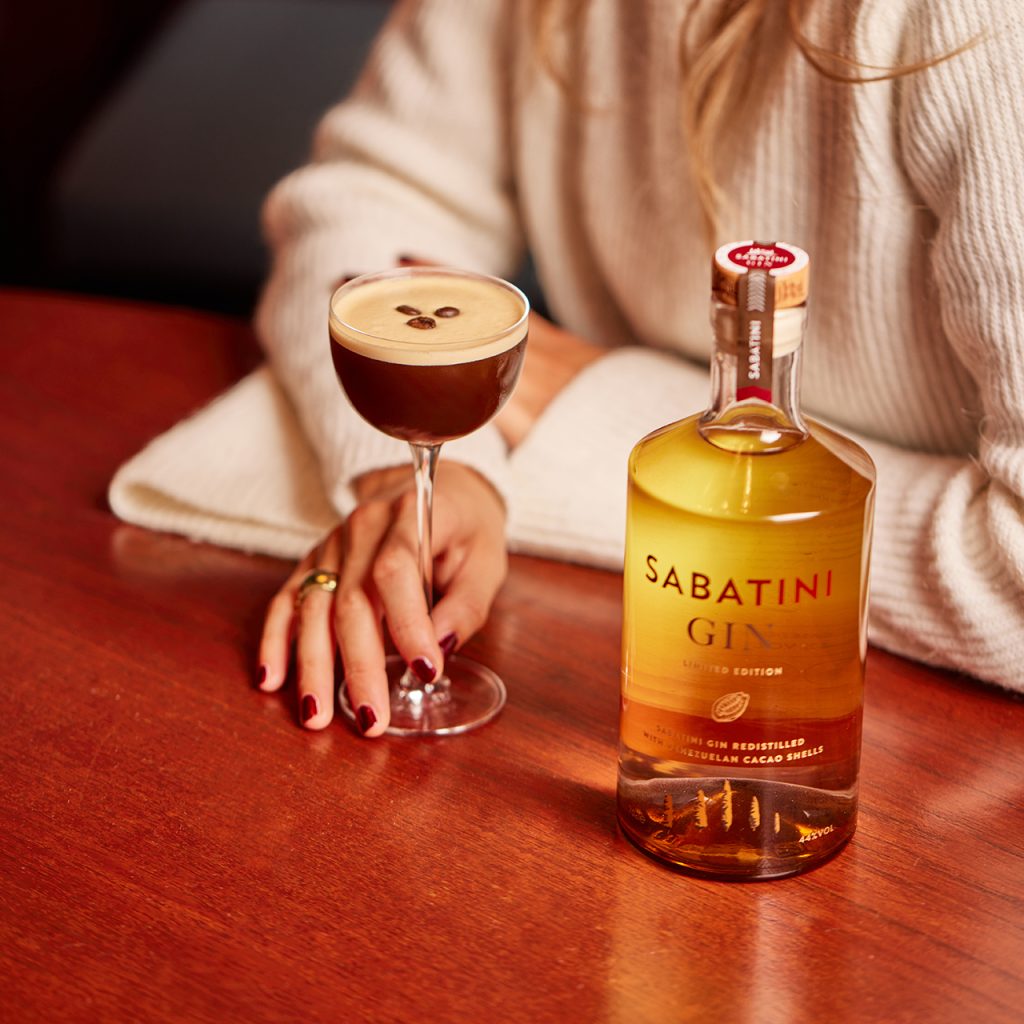 The project came about mostly because of my passion for cacao. When Charles sent us the first samples, we were impressed and felt that this gin should be shared with Sabatini Gin lovers in small batch production

Enrico Sabatini
Co-founder
PACKAGING
Sabatini Gin Venezuela also features all-new packaging. The bottle resembles the nine-botanical London Dry Sabatini Gin but has been restyled with warm, intense colors that evoke both cacao forests and Tuscan sunsets.
The bottle is complemented by and safely ensconced within packaging designed to reflect its vibrant and warm tones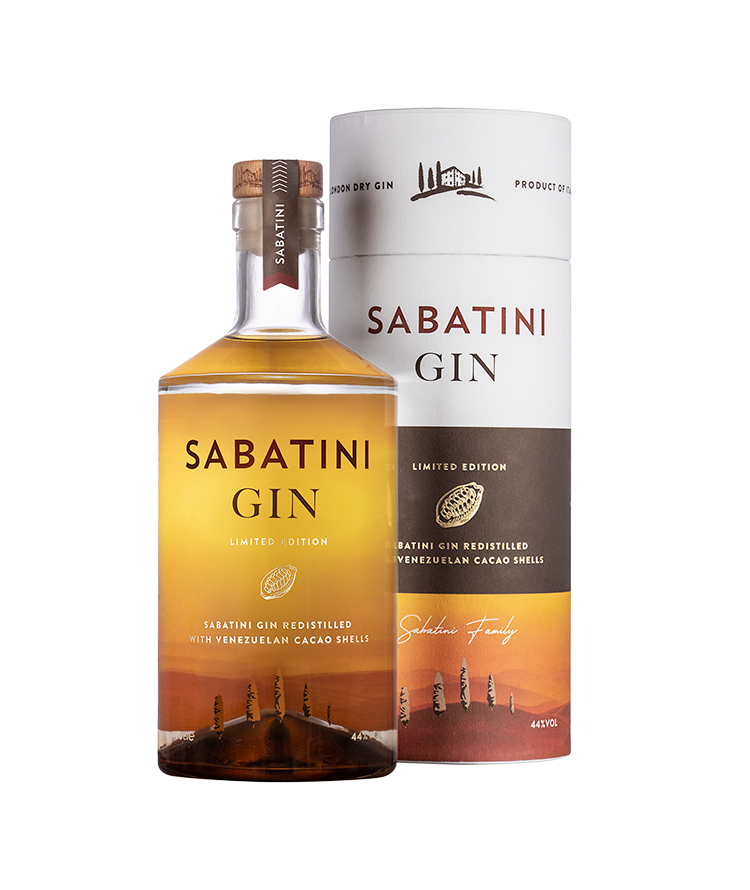 Recommended Cocktails
A cocktail made with SABATINI GIN VENEZUELA is perfect for all occasions. Here's a selection of some of our absolute favorites, perfect for all levels and (almost) all tastes.
Espresso Bliss
Espresso Bliss
INGREDIENTS
Sabatini Gin 45 ml
Liq. White Chocolate 15 ml
Espresso 30 ml
Sugar Syrup 7.5 ml
Coffee Bean
PREPARATION
Shake & double strain
Serve in a Nick & Nora glass
Hazel Negroni
Hazel Negroni
INGREDIENTS
Sabatini Gin 40 ml
Bitters 30 ml
Red vermouth 30 ml
Hazelnut liqueur 15 ml
Orange zest
PREPARATION
Stir and strain
Serve in a low tumbler with ice
Venezuela & Tonic
Venezuela & Tonic
INGREDIENTS
Sabatini Gin 50 ml
Tonic for topping up
Garnish
Orange zest
PREPARATION
Serve in a tall tumbler with ice
Alejandro
Alejandro
INGREDIENTS
Sabatini Gin 30 ml
Chestnut liqueur 22.5 ml
Liq. White Chocolate 7.5 ml
Vegetable-based cream 45 ml
Cocoa Powder
PREPARATION
Shake double strain
Serve in a Nick & Nora glass
Feliz Navidad
Feliz Navidad
INGREDIENTS
Sabatini Gin 50 ml
Raisin and cinnamon cordial 25ml
Ginger Ale for topping up
Dried apple
PREPARATION
Mix in a tall tumbler and serve with ice
Espresso Bliss
Espresso Bliss
INGREDIENTS
Sabatini Gin 45 ml
Liq. White Chocolate 15 ml
Espresso 30 ml
Sugar Syrup 7.5 ml
Coffee Bean
PREPARATION
Shake & double strain
Serve in a Nick & Nora glass
Hazel Negroni
Hazel Negroni
INGREDIENTS
Sabatini Gin 40 ml
Bitters 30 ml
Red vermouth 30 ml
Hazelnut liqueur 15 ml
Orange zest
PREPARATION
Stir and strain
Serve in a low tumbler with ice
Venezuela & Tonic
Venezuela & Tonic
INGREDIENTS
Sabatini Gin 50 ml
Tonic for topping up
Garnish
Orange zest
PREPARATION
Serve in a tall tumbler with ice
Alejandro
Alejandro
INGREDIENTS
Sabatini Gin 30 ml
Chestnut liqueur 22.5 ml
Liq. White Chocolate 7.5 ml
Vegetable-based cream 45 ml
Cocoa Powder
PREPARATION
Shake double strain
Serve in a Nick & Nora glass
Feliz Navidad
Feliz Navidad
INGREDIENTS
Sabatini Gin 50 ml
Raisin and cinnamon cordial 25ml
Ginger Ale for topping up
Dried apple
PREPARATION
Mix in a tall tumbler and serve with ice