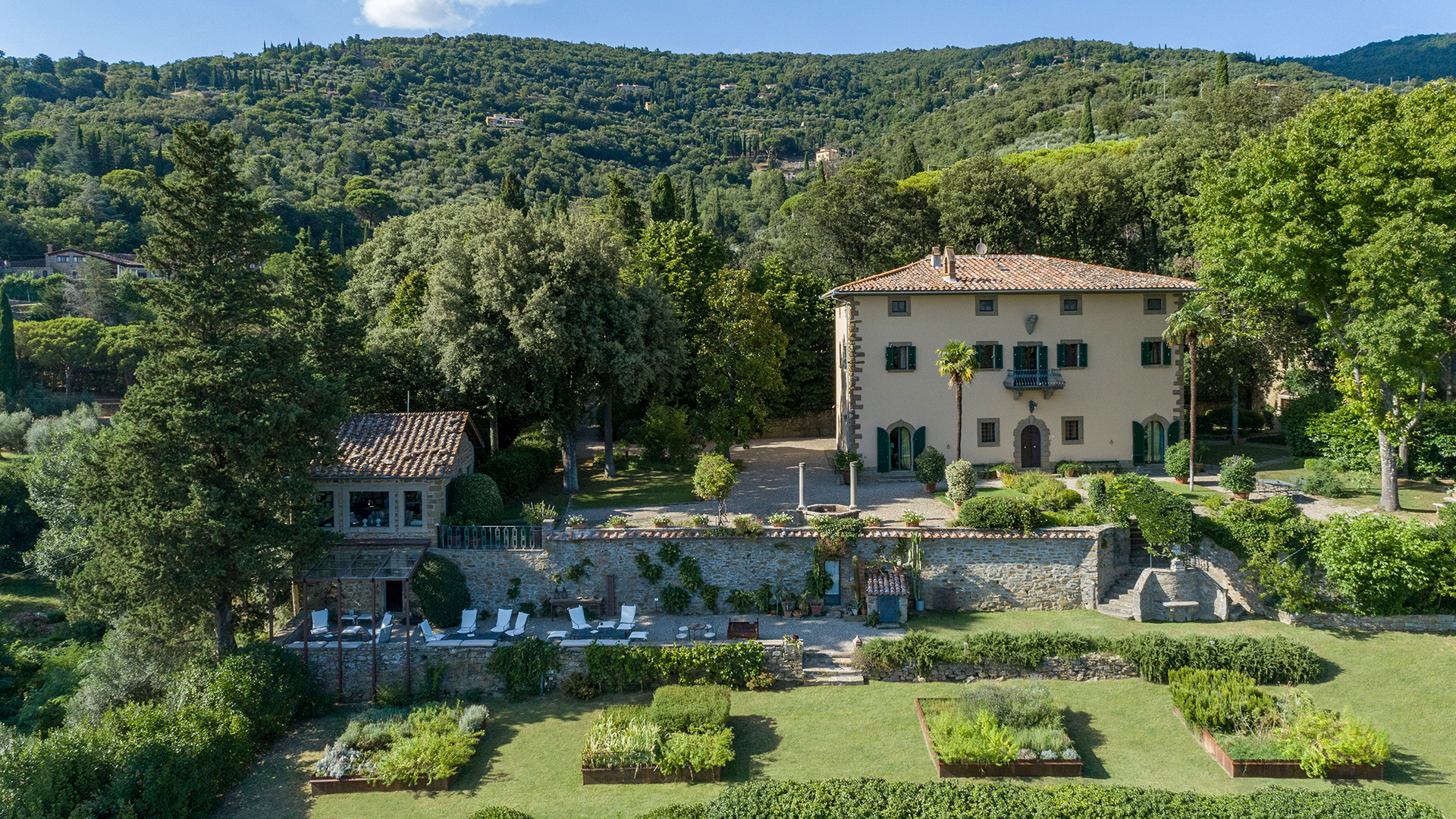 Fabulous stays on our estate
Villa Ugo
Located in the heart of the renowned "Golden Valley," at an altitude of 400 meters above sea level and just a few kilometers from the town of Cortona, Villa Ugo embodies all the culture of traditional Tuscan architecture.
In the hands of the Sabatinis since 1890, the estate is made up of 11 hectares of olive groves with four independent villas. Spend a dream vacation and discover true Italian hospitality. For more information visit www.villaugo.com.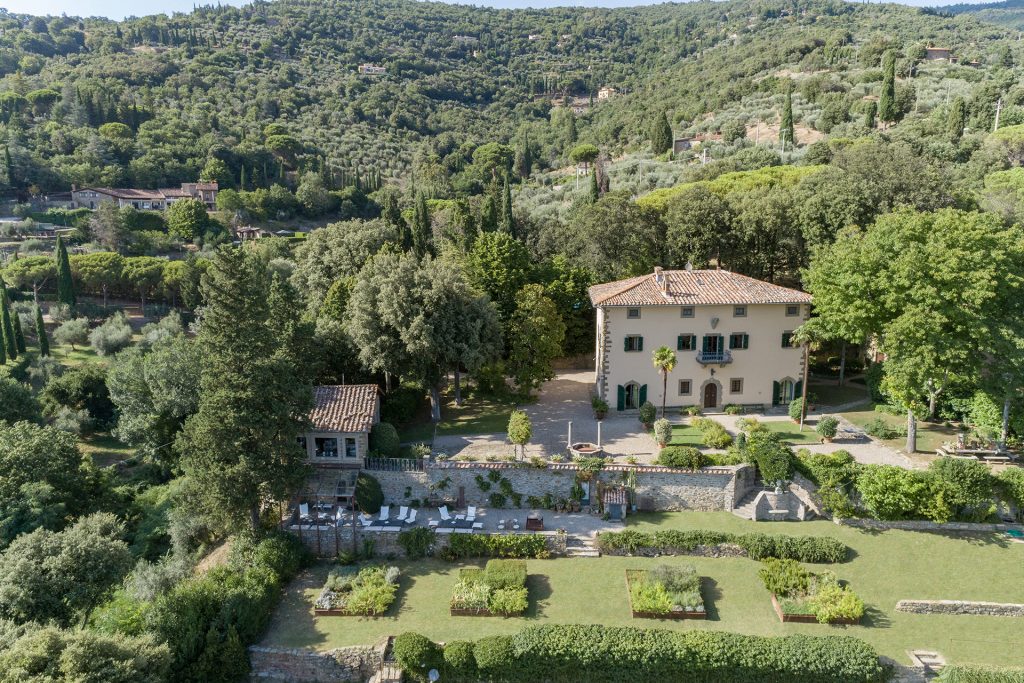 Loc. Tecognano – C.S. 565
52044 Cortona (AR)
Tuscany, Italy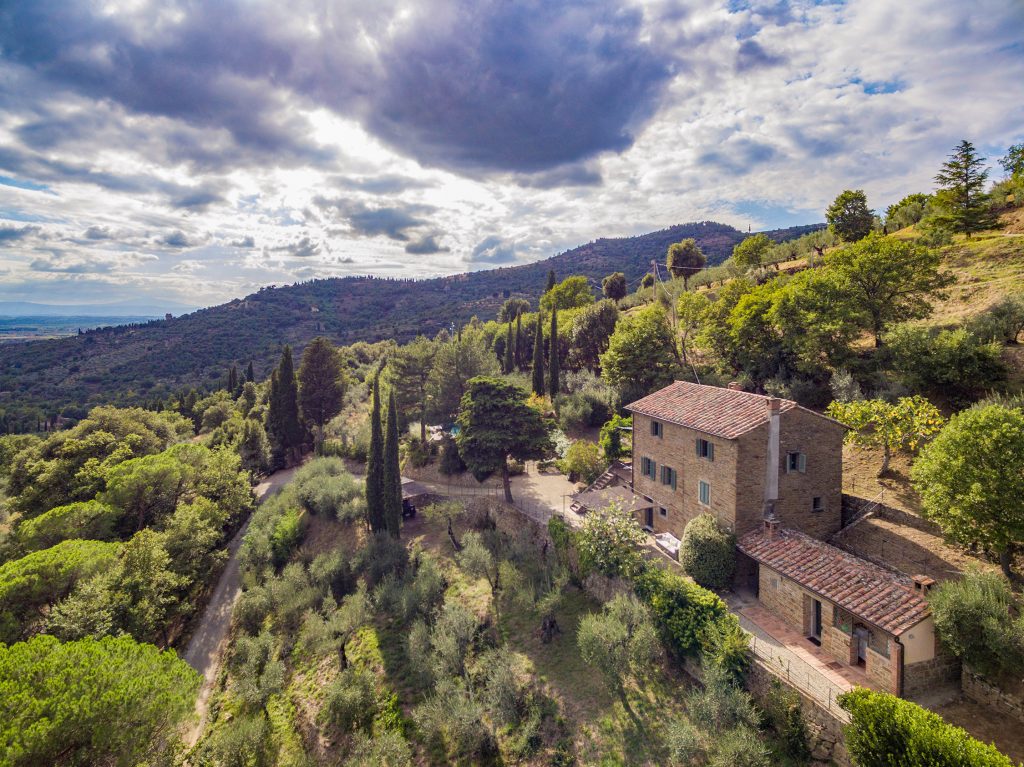 Casa di Nello
Casa di Nello, with its fireplace dating back to 1781, was renovated in 2001 and is perched above the rest of the property, 300 meters away from the main villa. It has three floors and can accommodate 10 people; 8 in the house and two in the fully serviced apartment next door.
Elegantly furnished, it is characterized by its welcoming, large stone fireplace and by a terrace that looks out over the Val di Chiana with breathtaking views.
Casa Liliana
Casa Liliana, an independent villa, is not far from the main villa, and shares the same wonderful view of the valley.

Renovated with care and taste, it is characterized by an enchanting wrought iron veranda and a private swimming pool that is completely surrounded by nature. The villa can accommodate up to 10 people.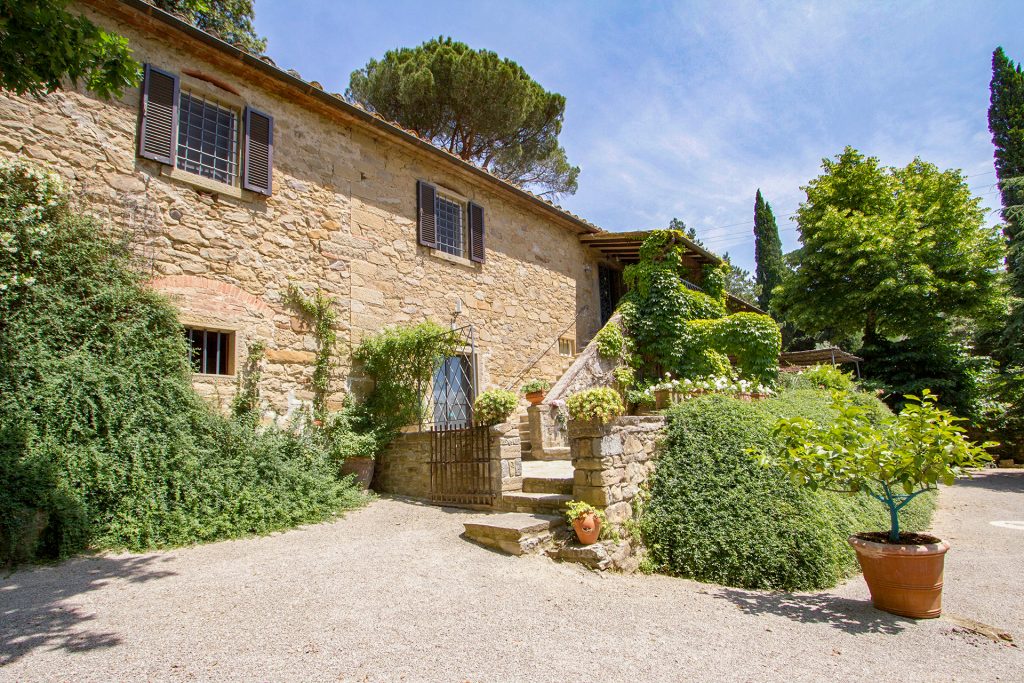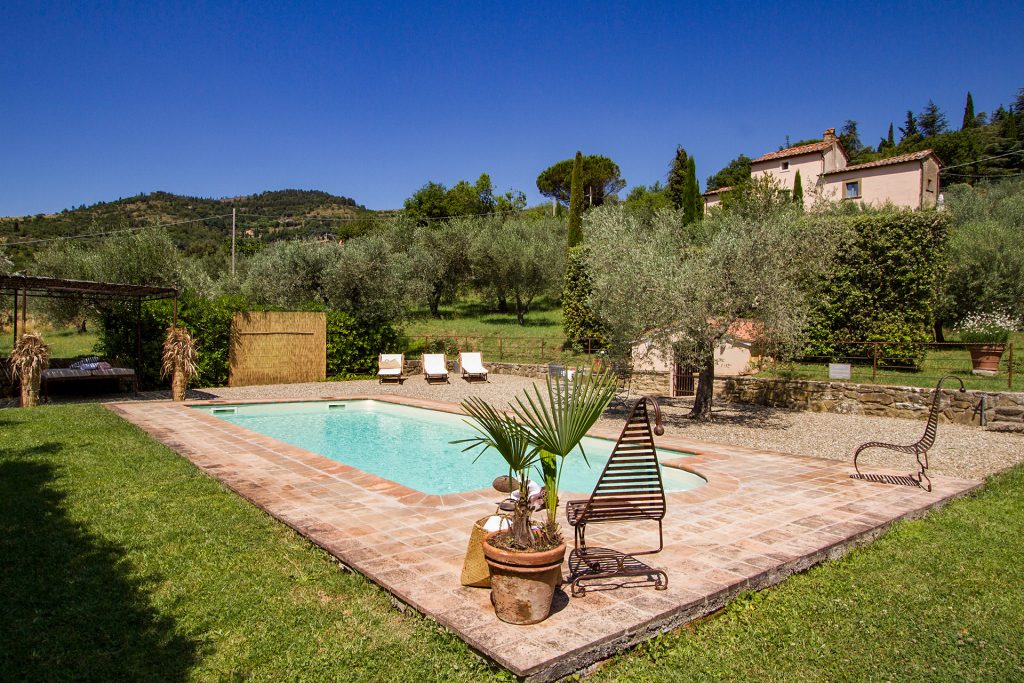 Casa di Orlando
Renovated with meticulous attention by its owner, Ugo Sabatini, Casa di Orlando is situated 300 meters from the main Villa, can accommodate up to 8 people, and is surrounded by olive trees.
A terrace of 70 square meters is perfect for warm summer evenings. Enjoy a dip in the private pool a few meters away and relax on the terrace for a traditional dinner of grilled specialties.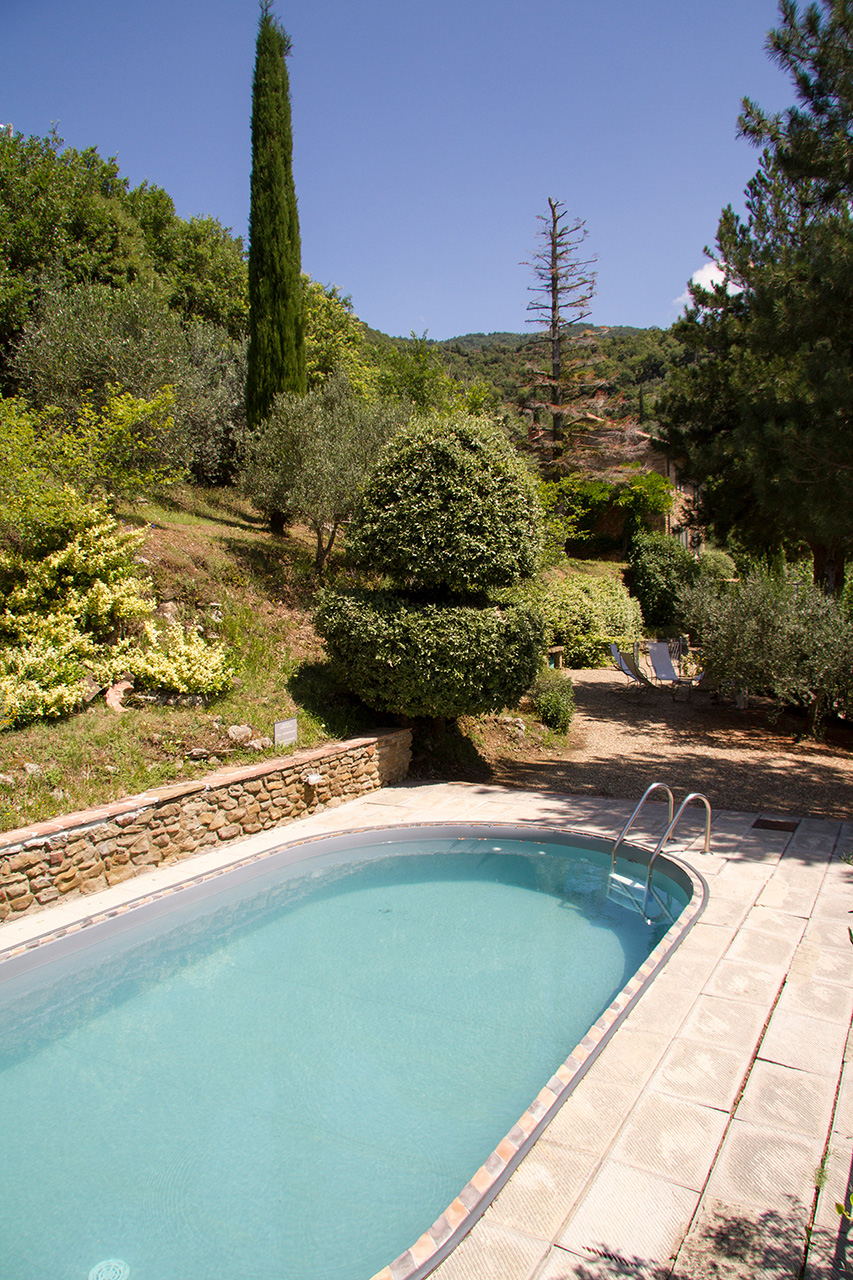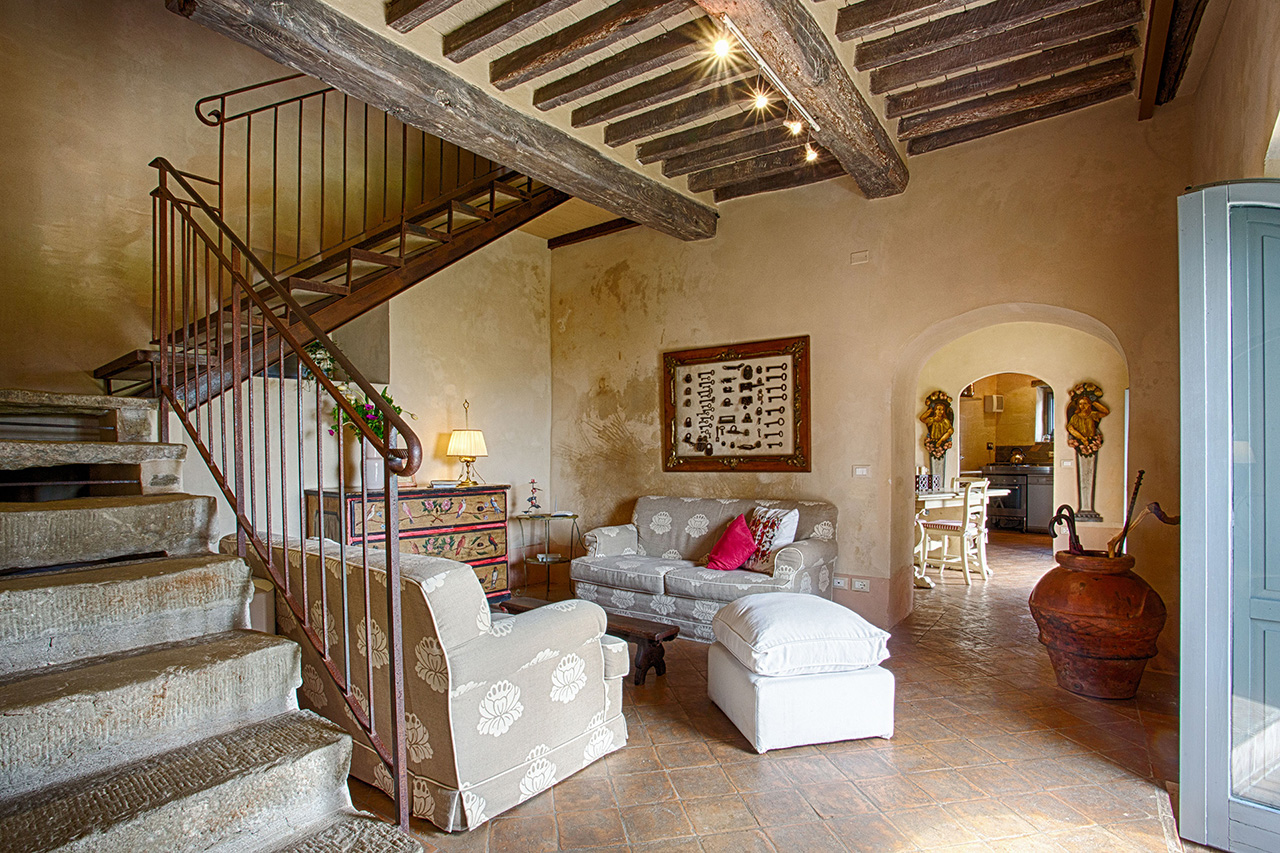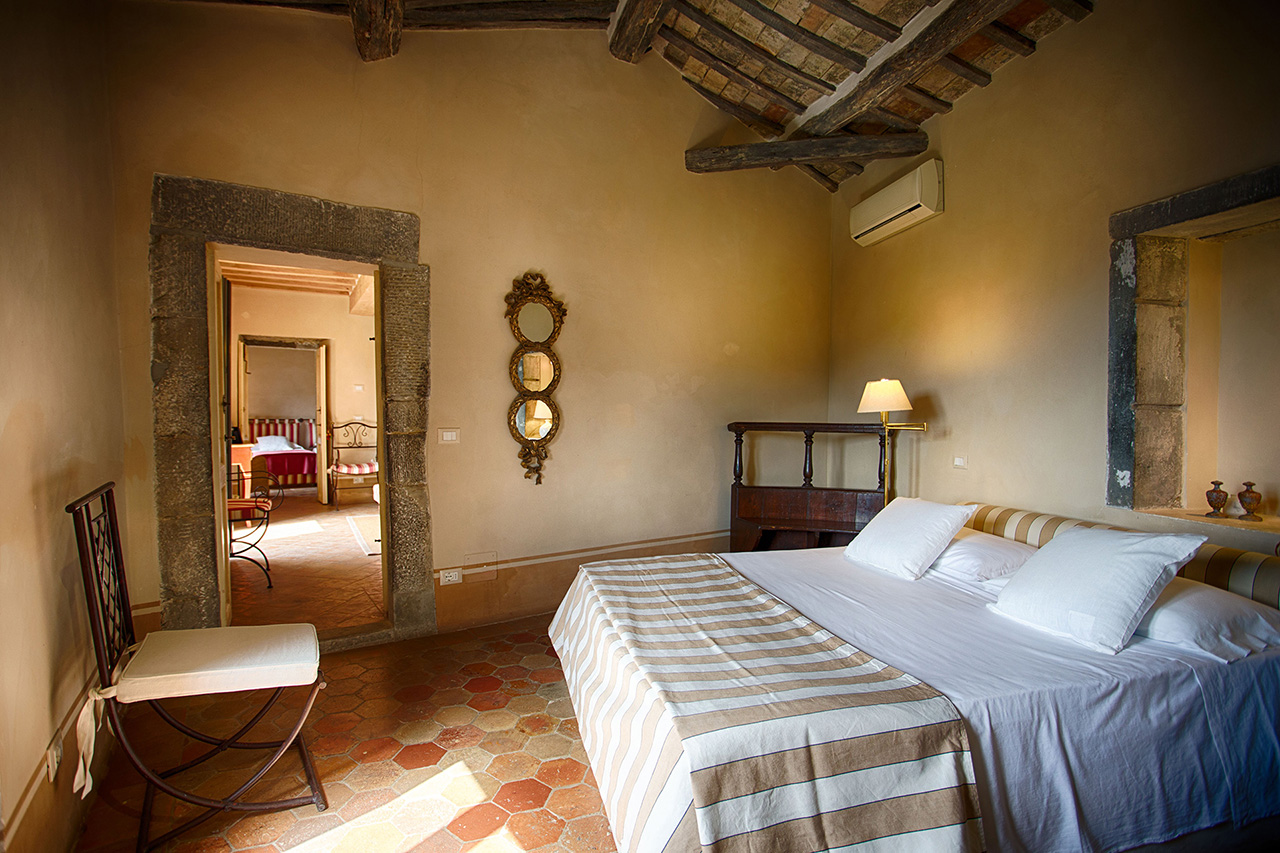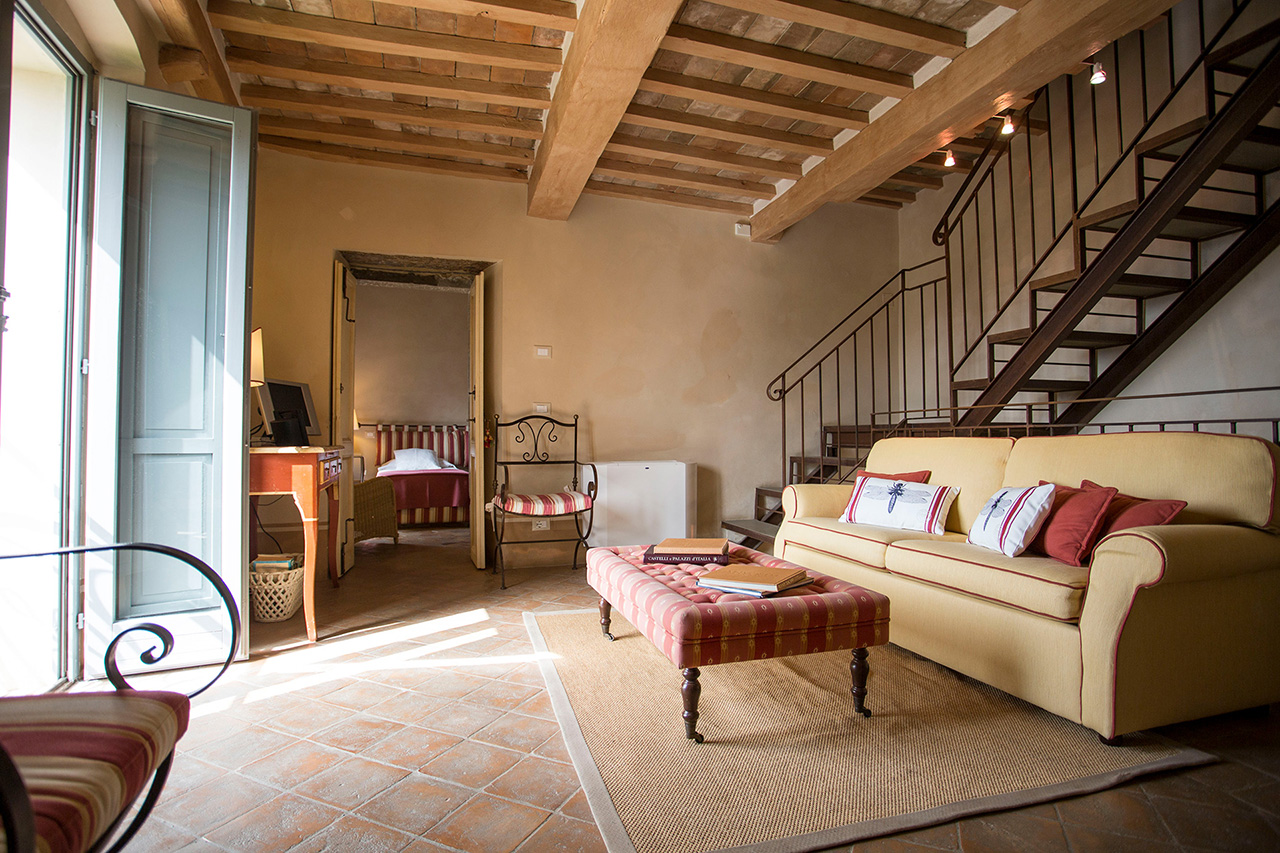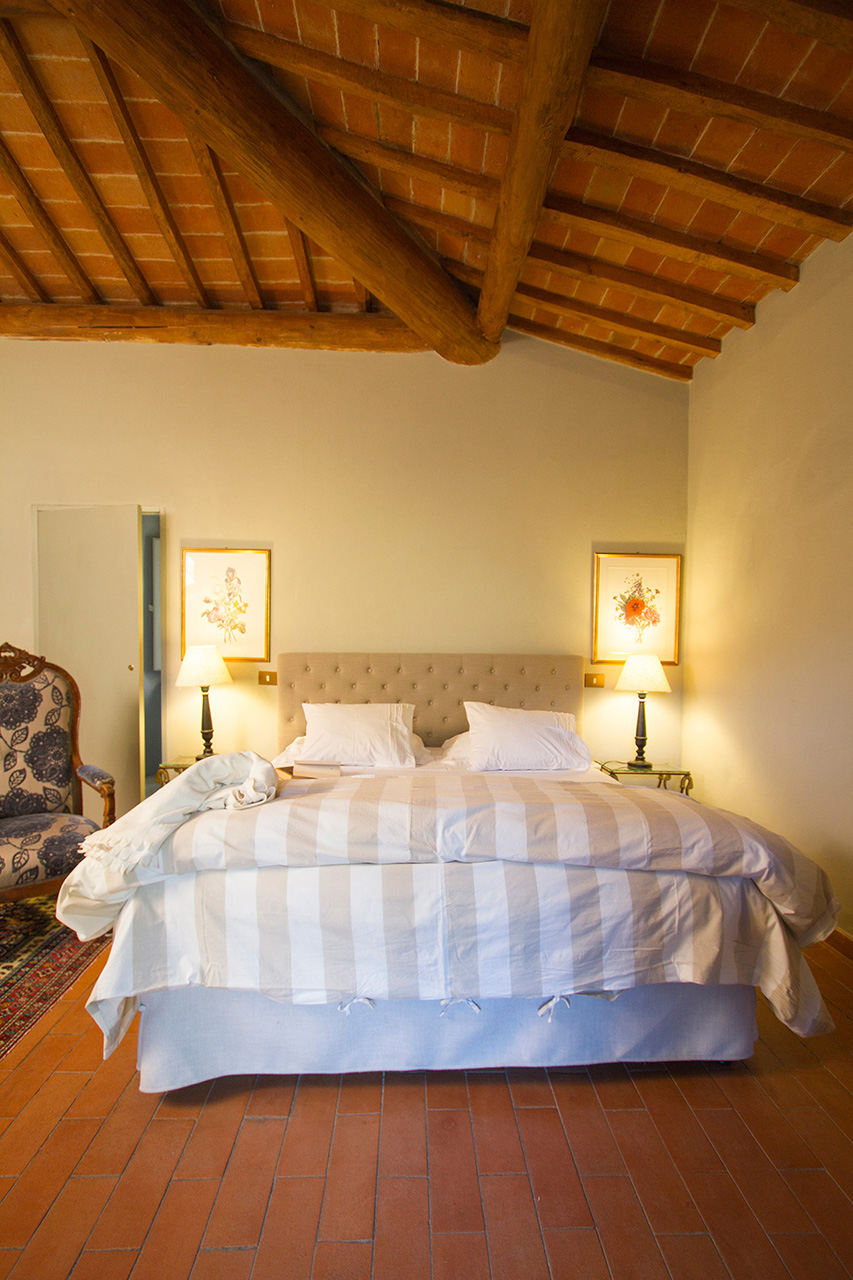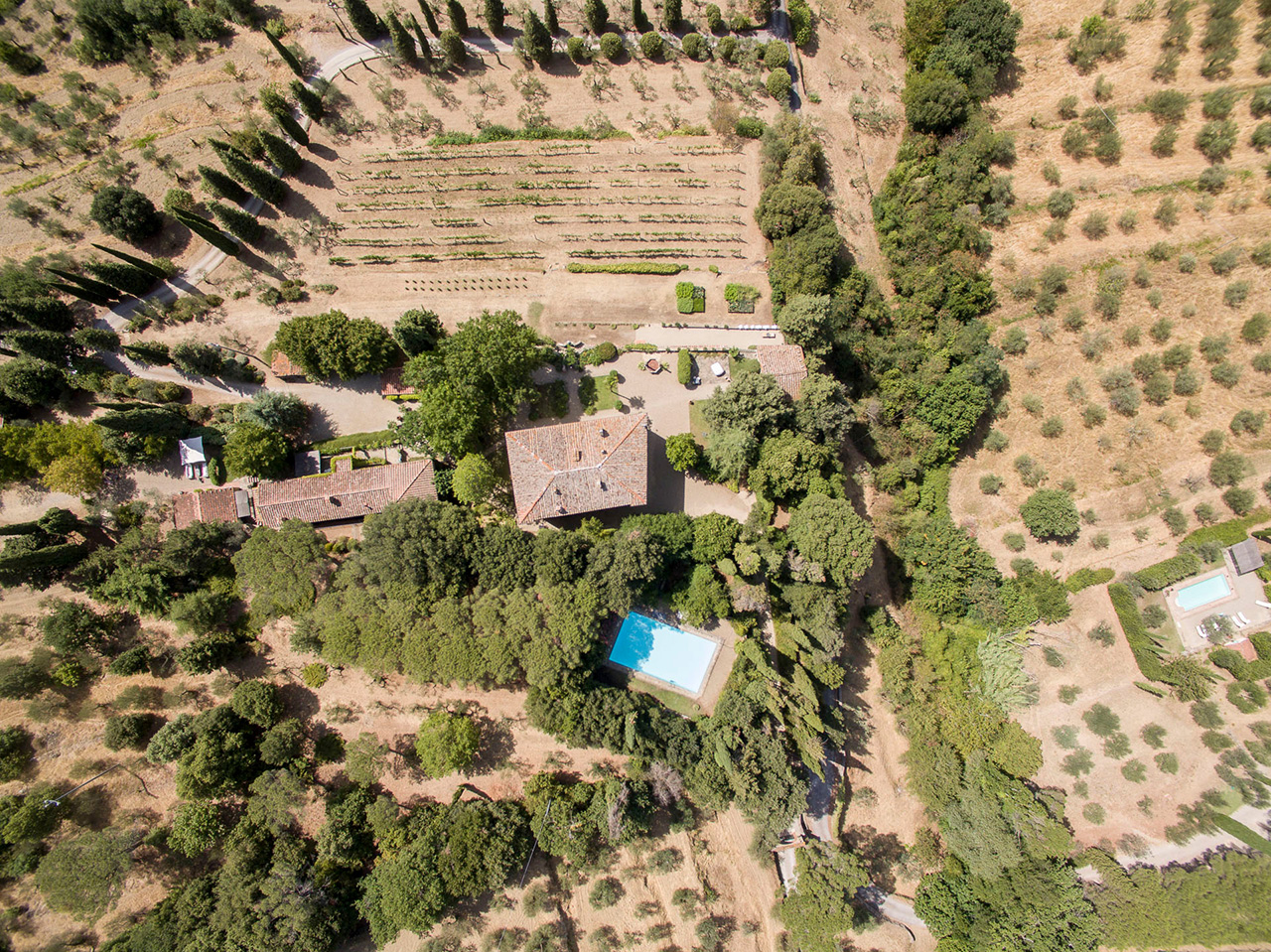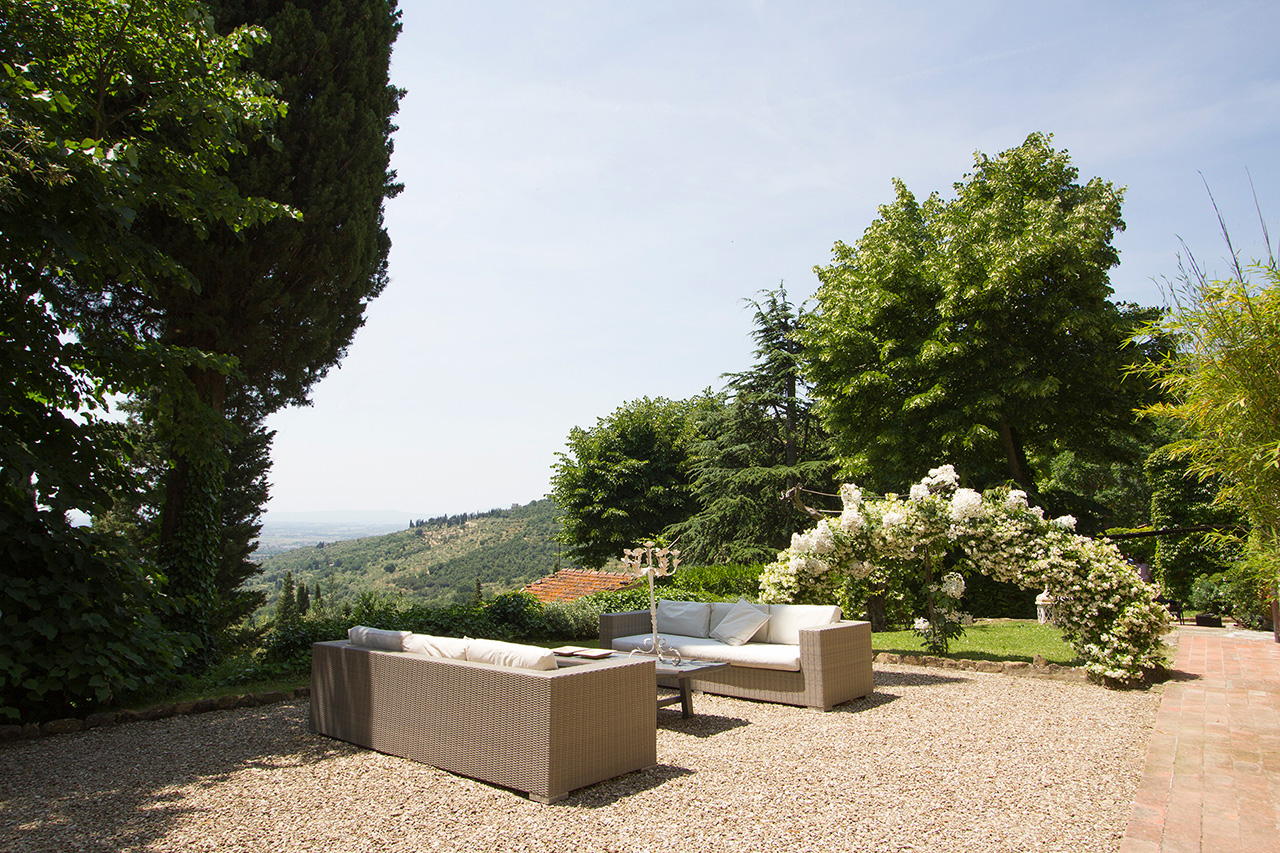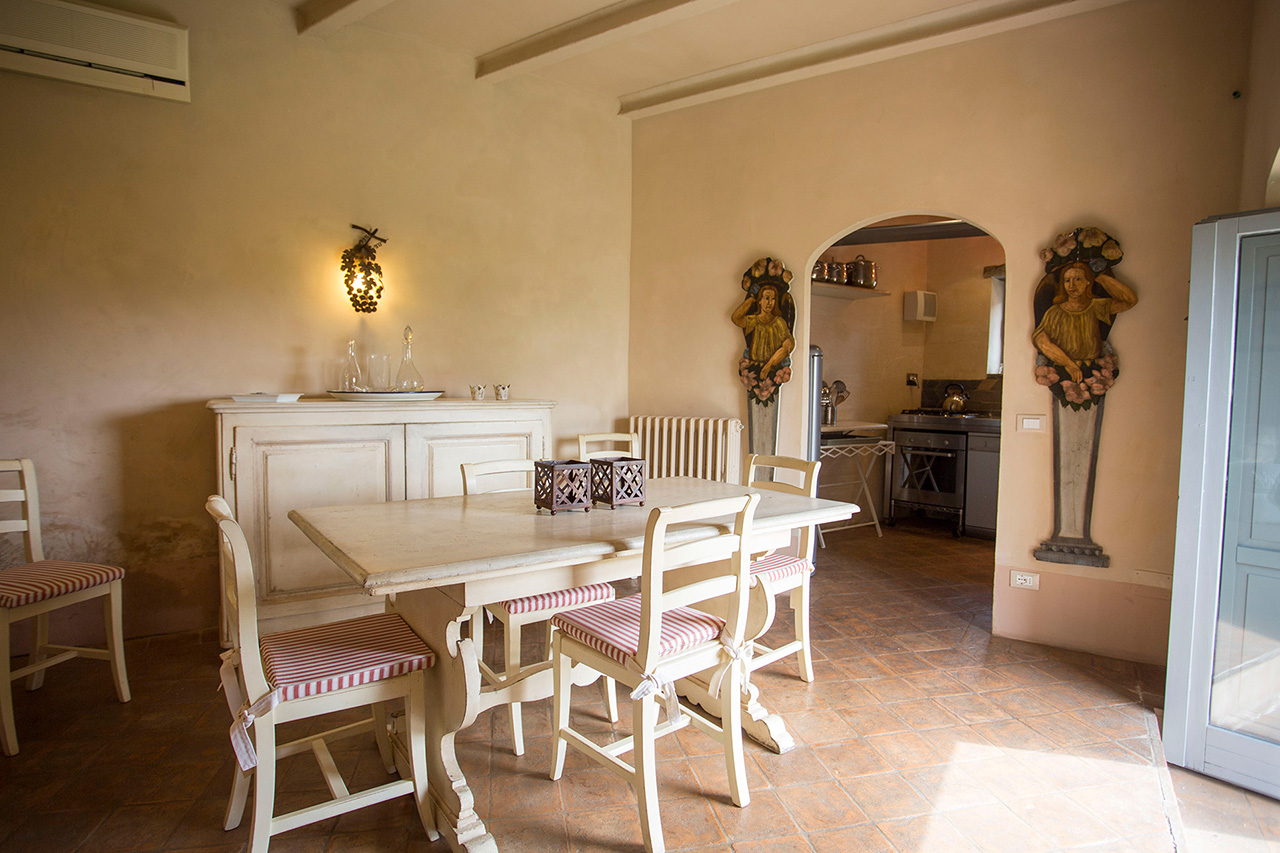 sabatini gin
online store

Visit our online shop and discover our line of products. You'll find special vintages, accoutrements, and original gift ideas.